First - WoW Exploit Community 2012 recommendations!
Sorry for not updating the site but We don't have time to this. We have decided to sell it. This site is for sale! first come first served- contact us: sales @ dtheatre.com
It is possible to duplicate the wsg flag using Demonic Circle: Teleport

This is very easy to achieve
Place a Demonic Circle anywhere. (I prefer the second level, easy entrance easy exit)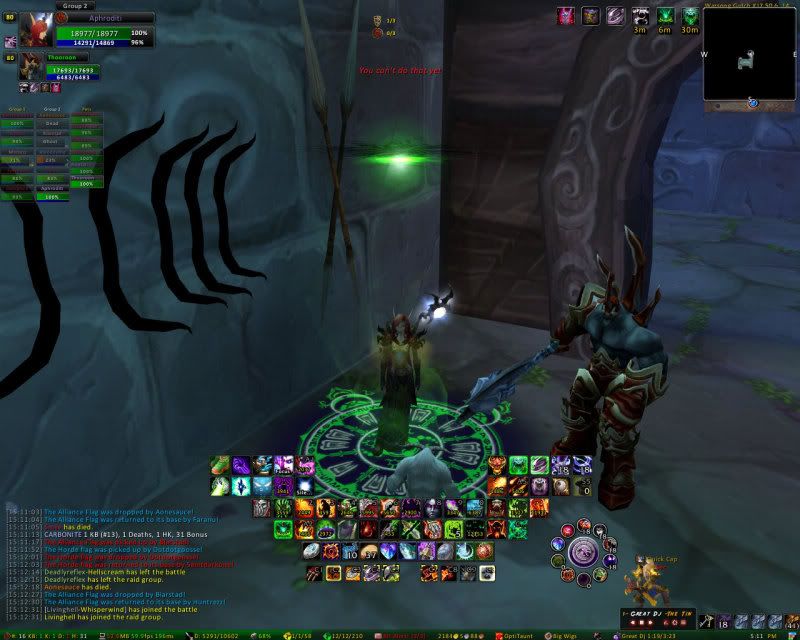 This is the trick:
Jump down to flag, right click is AS you press your Teleport button. This needs to be done at almost the exact same time. The flag will be copied.
There are pros and cons of doing this:
Pros:
1: You can cap the flag really fast and confuse them.
2: you can 2 cap the flag with another runner.
3: Better your chances at getting at least one cap if two flags are ran.
Cons:
1: They can still cap your flag if you leave a duped flag behind.
2: You can be reported.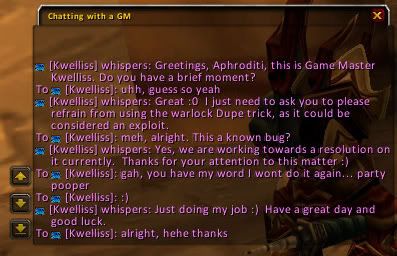 I have been doing this since teleport came out and this is the first time I was ever reported (Yes I was reported AS I was making the screenies go firgure)